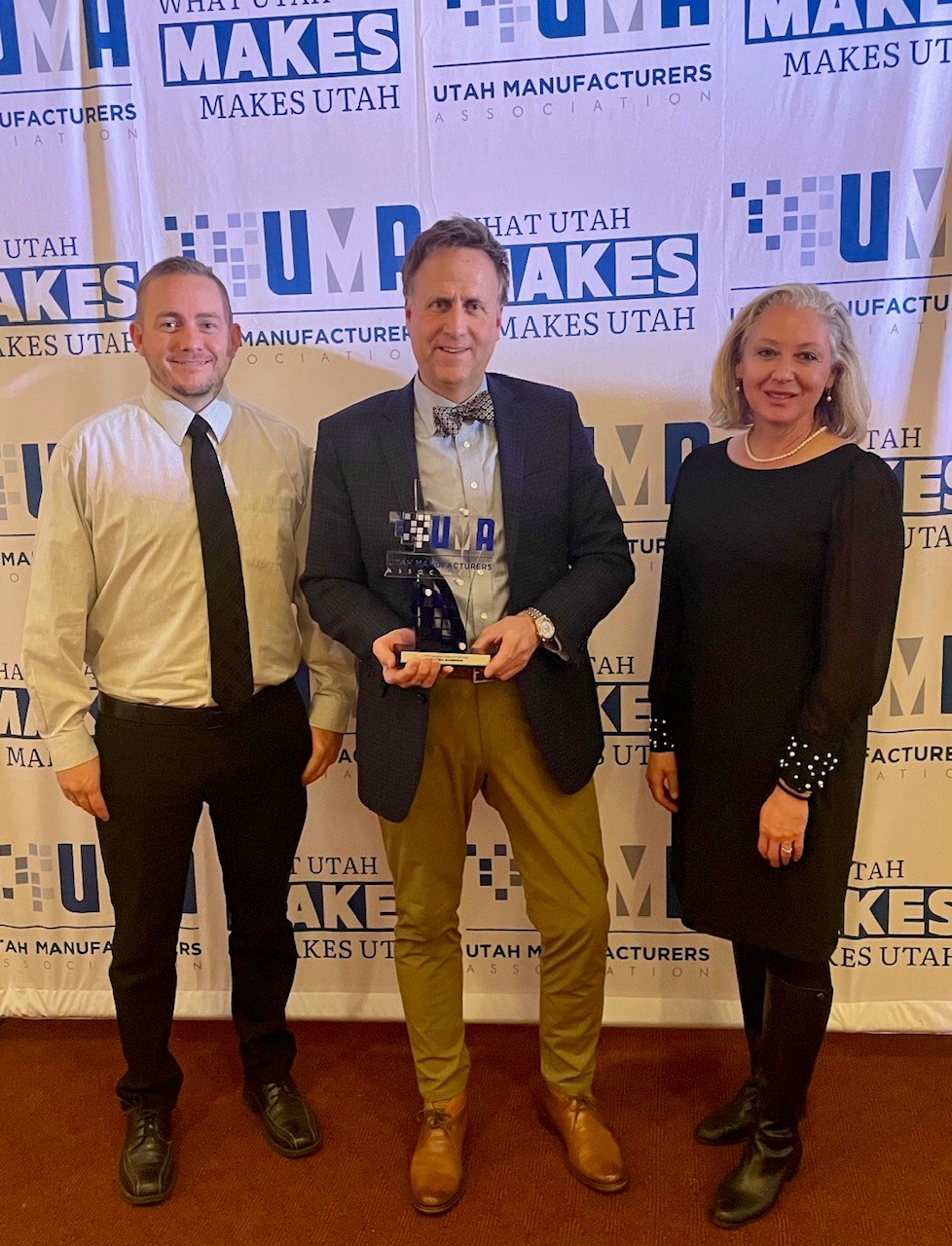 Bonnell Aluminum Clearfield awarded 2022 Manufacturer of the Year by the Utah Manufacturers Association
The Utah Manufacturers association held its 117th Annual Awards Banquet on November 12th, 2022 where 21 Utah manufacturing companies and individuals received recognition for their exceptional performance in the manufacturing industry during 2022.
Bonnell Aluminum - Clearfield representatives, Brent Steel, Plant Manager, Kyle Scott, Assistant Plant Manager, and Kathryn Hatch, HR Manager were on hand to accept the award. "We are extremely proud of this incredible recognition." shared Brent Steel, "It represents the collective efforts of all our employees efforts to build a company culture committed to the creation of best practices through continuous improvement." 
To see a list of all award recipients click here for the announcement on the UMA site.