TSLOTS by Bonnell Aluminum to Showcase Innovative Robotic and Industrial Solutions at Automate 2023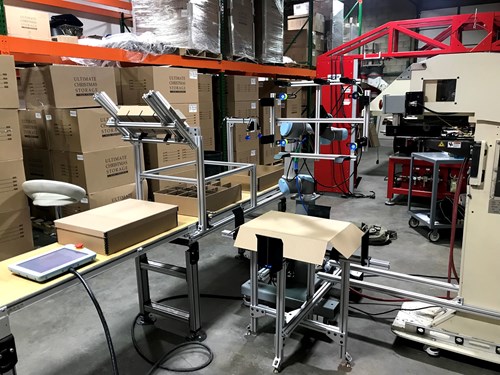 TSLOTS by Bonnell Aluminum is thrilled to showcase our cutting-edge robotic and industrial solutions at the upcoming Automate 2023 trade show!
As a premier trade show and conference focused on automation technologies, Automate 2023 is the perfect opportunity to experience the latest in robotics, machine vision, motion control, and sensor technologies. This year, TSLOTS by Bonnell Aluminum will be in the thick of it, showcasing innovative aluminum extrusions, custom fabrication services, robotic and industrial solutions.
Engineered to be strong, lightweight, and versatile, our t-slotted aluminum extrusions are the perfect solution for constructing machine frames, conveyors, enclosures, and more. With a wide range of sizes and shapes available, our extrusions are easily customizable to meet the needs of any application.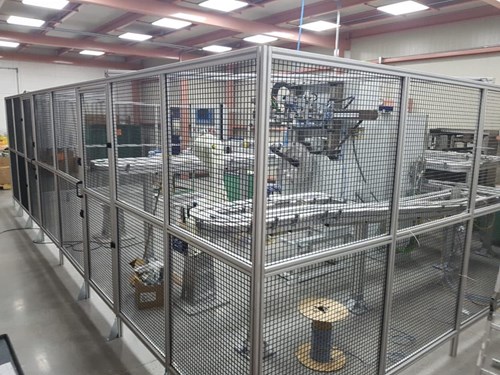 With our custom fabrication services, we can work with you to design and create one-of-a-kind solutions for your specific needs. Whether it's a complex machine frame, a custom conveyor system, or a unique enclosure, we've got you covered.
Our robotic and industrial solutions are designed to improve safety, productivity, and efficiency in your manufacturing and automation processes. With our pre-engineered robot stands, robot guards, and workstations, we can help you reduce cost and downtime while increasing efficiency and throughput.
Don't miss your chance to experience the latest in automation technologies and see what TSLOTS by Bonnell Aluminum can build for you at Automate 2023. Our team of experts will be on hand to answer your questions and demonstrate our solutions, so be sure to stop by and see us at Booth #1750. We can't wait to show you what we've got!
Click here to learn more about our automation solutions!