TSLOTS Adds Star CNC Machine Fabricator, Vertical Lift Modules to Existing Capabilities
New solutions will increase customization capability, shrink project cost and lead time
TSLOTS Facilitator Doug Mott says, "if you can dream it up, Bonnell Aluminum can make it happen."

"With increased staffing, production capacity, and capability over last year," Mott claims, "The TSLOTS team can take on every order, from simple lineals to custom kits, assuring orders are delivered in full and on time."

"The TSLOTS line is vertically integrated, meaning everything is made from scratch to finish right here. We are the only manufacturer and supplier of t-slotted aluminum extrusions in the U.S. We are vertically integrated, which means that our team controls the entire production process from extrusion to fabrication, finish, assembly, and kitting. This integration saves time and money, eliminates waste, and assures industry-leading quality and service with every delivered part." Mott explained.

According to Mechanical Engineer Austin Pieper, TSLOTS' commitment to continuous innovation allows the product line to deliver unparalleled value. "In 2022, for example, we brought in a state-of-the-art T3 Star CNC machine for increased efficiency, higher volume, and customization."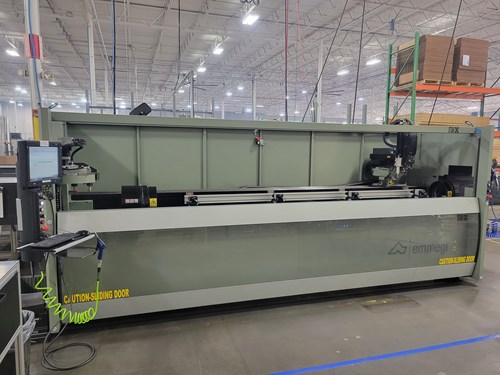 Operating on four axes with clamps automatically positioned on the x-axis, the Star CNC can machine on three sides of the profile without manually rotating it. It also has barriers on the left and right side of the unit that allows full-length material to be machined easily.

"The addition of this machine adds incredible value for our customers. We can now offer high-volume custom machining so our customers do not have to send the parts to a third party for further proccessing."

Randy Johnson, TSLOTS' Senior Brand Manager, agrees that innovation drives the value behind the TSLOTS product line: "We've recently added Vertical Lift Modules at both our Clearfield, UT, and Niles, MI, manufacturing and distribution sites. The modules, produced by Kardex and Modula, respectively, provide a vertical and automated solution that will reduce the footprint of our plants' current parts room, giving us more room to increase production capacity and capabilities."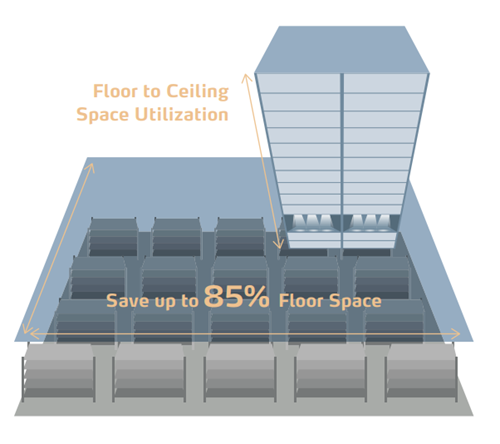 "The Kardex takes up 24 square feet, stands 18.2 feet tall, and has the fastest extraction speed in the industry. In addition, these systems are modular and can be expanded as the product line continues to grow," Johnson continued.

Johnson explains, "Automated storage and picking solutions allow operators to perform at higher levels. By delivering items directly to the operator, these modules drastically reduce travel and search time commonly associated with the shelving process. This reduction allows the operator to spend more time picking, increasing overall productivity."
While our TSLOTS team works continuously to optimize dedicated floor space, there is still room to grow. For example, our Niles, Michigan location has eight additional acres dedicated to future expansion plans and improved service scalability, flexibility, and sustainability. 
CLICK HERE for more information on TSLOTS by Bonnell Aluminum!