Safeguard your Workforce:
Prevent Costly and Dangerous OSHA Violations
With TSLOTS Machine Guarding Solutions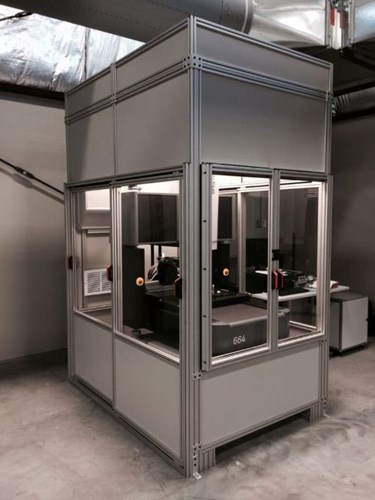 In the fast-paced world of manufacturing and industry, machinery is the lifeblood that keeps operations running smoothly. However, with great power comes great responsibility. Ensuring the safety of workers and staying compliant with OSHA regulations is crucial for businesses that want to avoid hefty fines and, more importantly, protect their most valuable asset – their employees.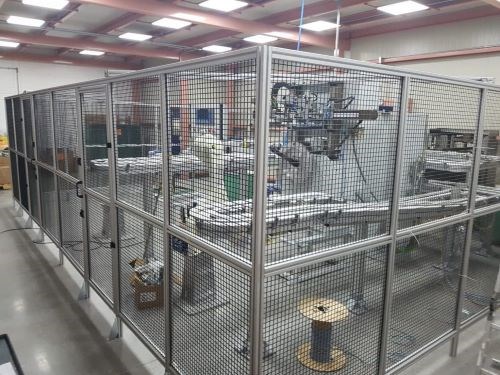 Did you know that unguarded or inadequately guarded machines in the workplace lead to a staggering 18,000 injuries and over 800 deaths every year? Among these injuries, amputations are particularly severe, often resulting in permanent disabilities. The need for better machine guarding practices is clear.
OSHA is taking this matter seriously. With machine guarding violations consistently in the top 10 of OSHA's most cited standards, they're ramping up penalties. In 2023, fines for machine guarding violations will jump to $15,625 per incident, while willful or repeated violations will soar to $156,259 per violation!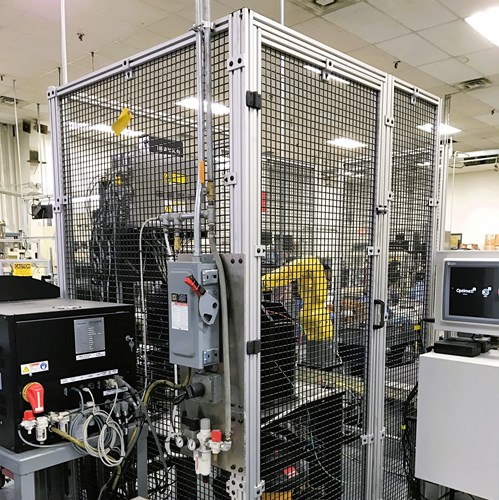 Fortunately,  TSLOTS by Bonnell Aluminum offers a fantastic solution to all your machine guarding needs. With our innovative T-slotted aluminum extrusions, fasteners, panels, and more, creating customized and effective machine guarding solutions has never been easier.
Here's how TSLOTS has your back:
Adaptable: With various sizes of pre-fabricated panels, frames, and fasteners, TSLOTS allows you to create custom guarding solutions tailored to your specific needs, protecting your employees from dangerous moving parts.

Easy to Install: The modular design of TSLOTS extrusions means you can quickly assemble and disassemble them, making maintenance and repairs a breeze while reducing downtime.

Durable: Made from high-quality aluminum, TSLOTS extrusions are strong, corrosion-resistant, and built to last.

Compatible: TSLOTS extrusions and hardware connect seamlessly with products from other major suppliers, so you can easily update your existing guards or frames.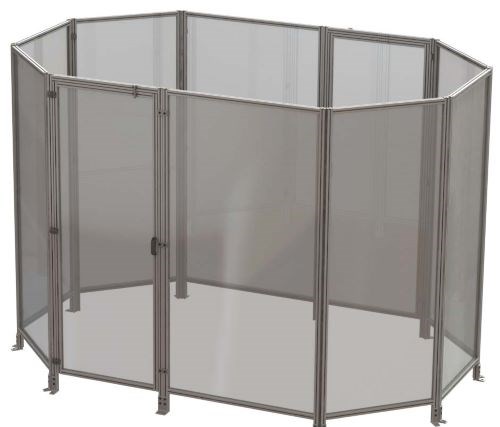 By prioritizing machine guarding and using T-slotted aluminum extrusions from TSLOTS by Bonnell Aluminum, employers can create a safer working environment, reduce the risk of injuries and fatalities, and promote overall worker well-being. And as a bonus, you'll also save money by avoiding those dreaded OSHA machine guarding violations.
So why wait? Enhance employee safety and save your company money by embracing the power of TSLOTS by Bonnell Aluminum today!
Machine and Safety Guarding Solutions